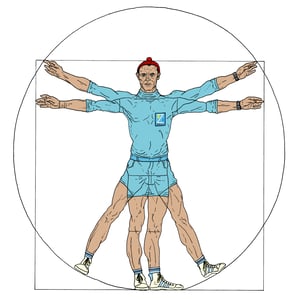 $

10.00
'VITRUVIAN KLAUS - LIFE AQUATIC' Color print by Lance Schibi
11" x 11" print on 80lb. card stock.
Hand signed by artist.
I drew this piece as a commission from Comicpalooza in 2015. It was one of my favorites (I mean...who doesn't love Klaus Daimler?!) so I decided to make a print.
Also available in b&w version. I also have $1 stickers of the b&w version available!